Bears hibernate. WE don't! We come out to play in the snow. And snow we have!!! Annual snowfall in Red River is 123 inches. That's enough to bury the bears for a while but not us!
Certain things are just meant to be enjoyed – Snow. Our most favorite winter sport: Alpine Skiing….and snowboarding….and cross country skiing……and tubing….and snowmobiling…..and 4-wheeling…..and settling in for a long winter's hike. (You thought I was going to say "sleep", didn't you?)
Alpine Skiing, Snowboarding and Tubing
Beginning in mid-December, the slopes of the Red River Ski Area are open 7 days a week. There are plenty of lifts and trails waiting for you. With that much natural snow you are almost guaranteed great skiing! But if Mother Nature fails to deliver, (123 inches says that's not likely) we have the most powerful snow making equipment in the whole state. Yes, we love our snow. It's also pretty likely you will have a White Christmas, New Year's Eve and all of January, February and most of March.
Cross Country Skiing
Just a short 3 miles east of Red River is the Enchanted Forest Cross County Ski Area. No need to bring your own equipment. You can rent your cross country skis on site for a 20 kilometer trek; or rent snowshoes for a 15 kilometer trek through the forest. We can also accommodate smaller humans with Child Pulk Rentals. They get to enjoy the great outdoors, too! Packages, including lessons, are available for a great time outdoors.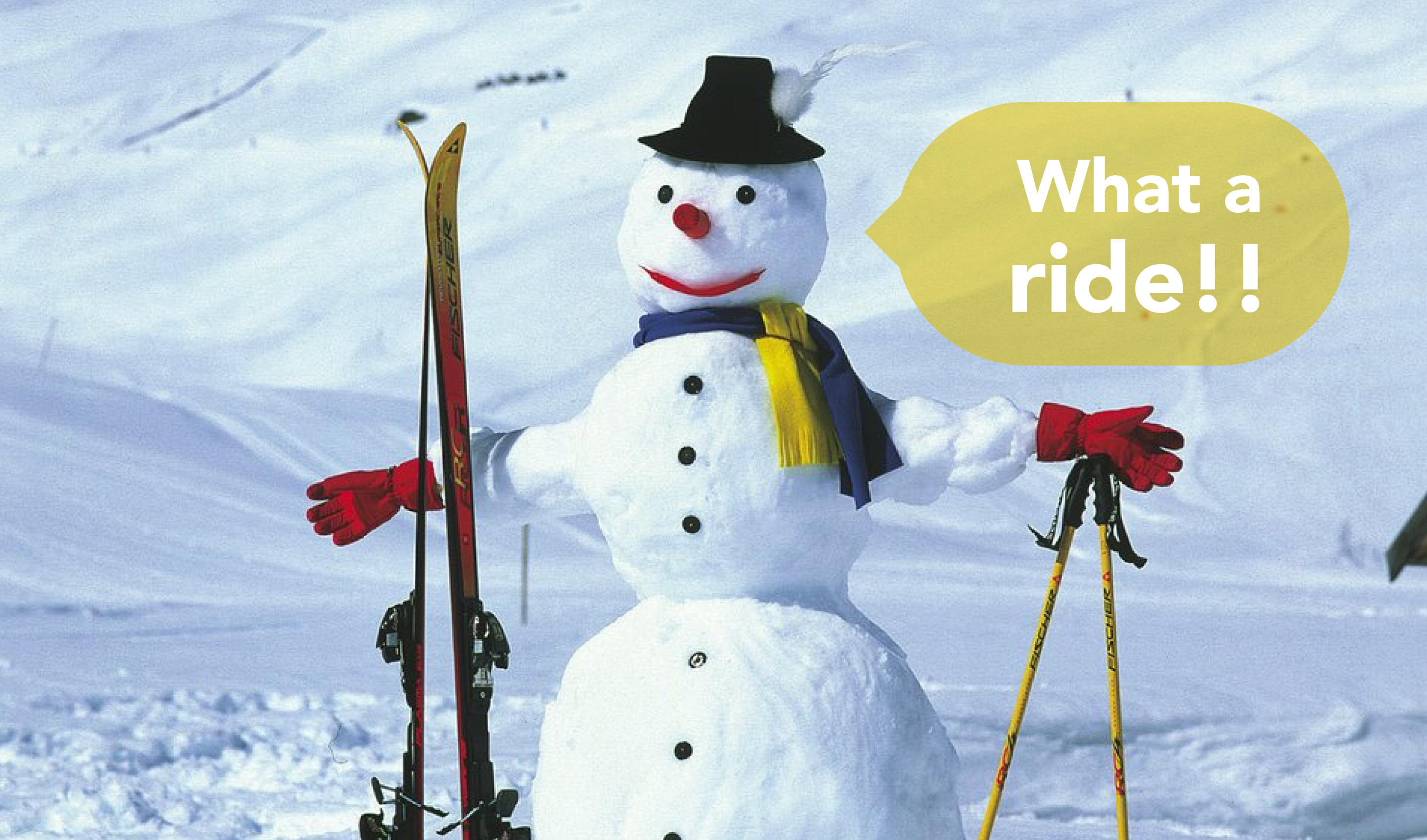 Beginning around December 6 and ending around March 24, our Guided Snowshoe Tour Package will take you into the nearby wilderness for spectacular back country views and the quiet serenity of the forest. If you haven't had a chance to do this, we highly recommend it. It is so peaceful out there that you can hear the snow fall! Of course, we and the snow promise not to disturb the bears. Several time slots throughout the day are available for the 4 kilometer  "easy to moderate" trip. Pick a time and we will have you back to Red River in time for dinner.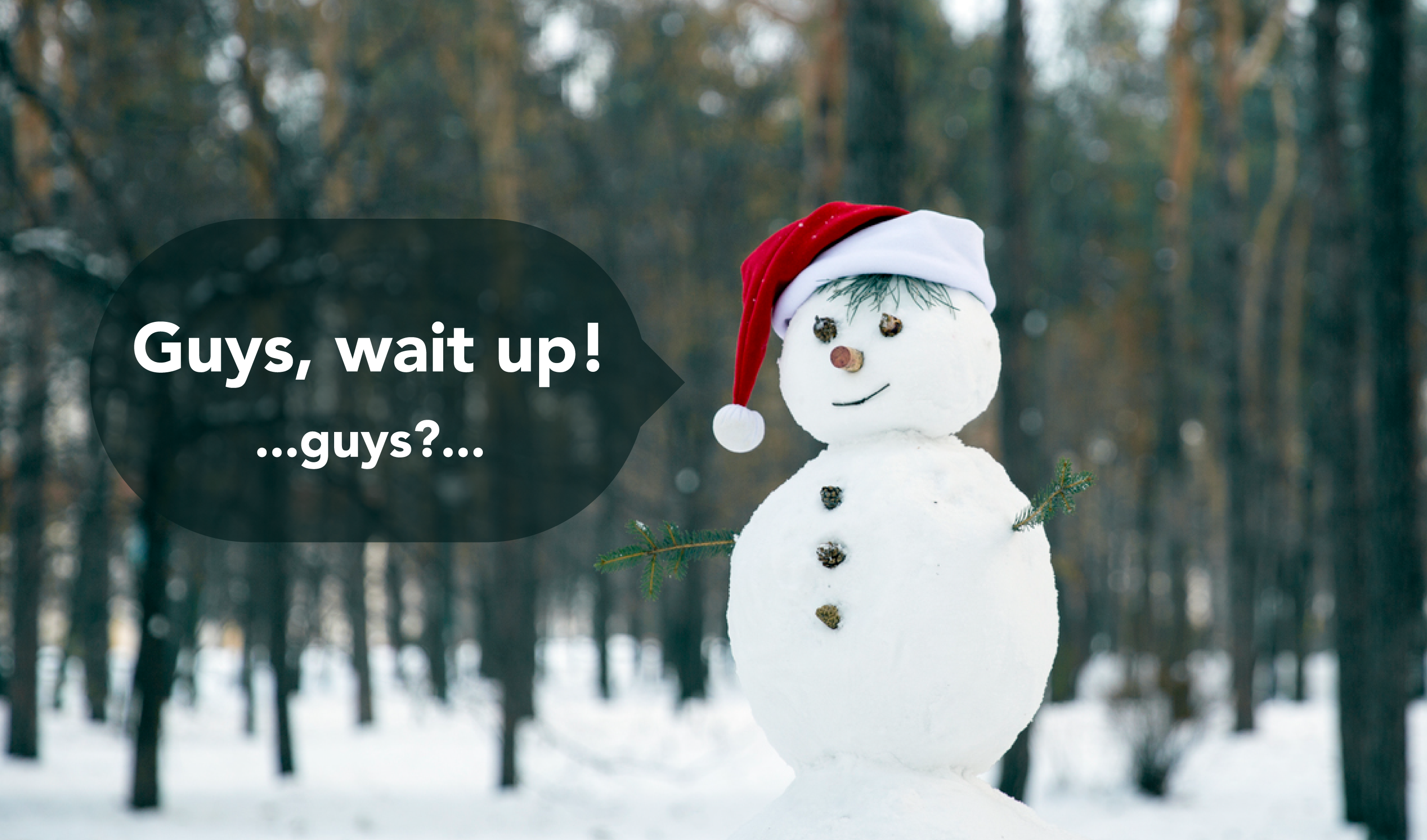 Bring your Critters
If your best friend is of the Canine persuasion, bring him or her along. We have over 3 miles of trails for dogs, too! Just remember, if he or she deposits anything, please pick it up….the deposit…..not the dog.
As for me, I'll be spending the winter on the slopes getting into shape for the Just Desserts Eat and Ski Day. Like a bear, I need the extra calories – sort of. I just have to decide if I'll ski or snowshoe. It will probably be which ever one gets me to the Bourbon Chocolate Pecan Pie on Hill #9 the quickest.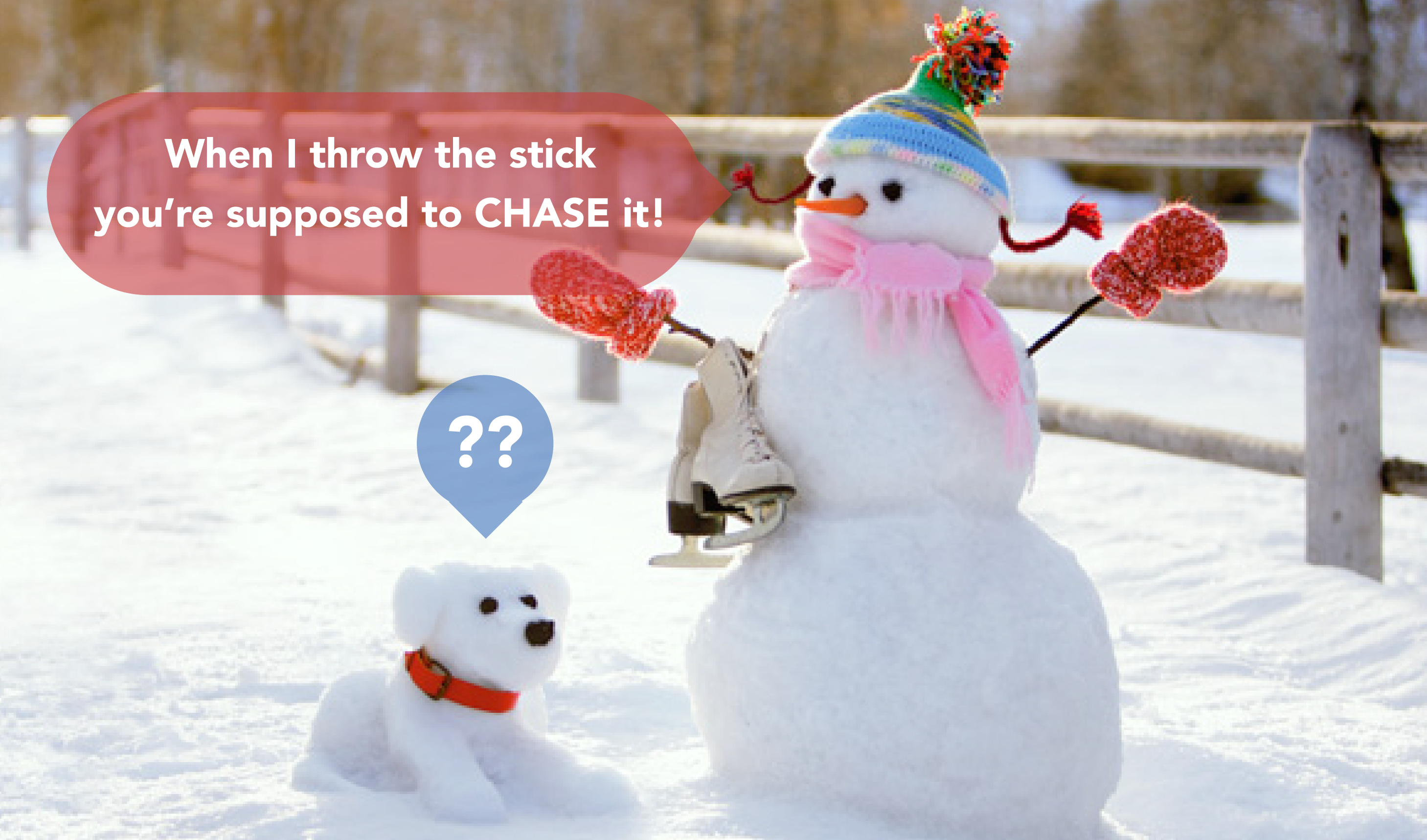 Come see why we love our snow so much. Oh, and for that long winter's night sleep we didn't mention……we have that too!
P.S. You should see the way we do Summer!
**Dates are subject to change for each year**