What's not to love about spending Thanksgiving with us? Late November in Red River, NM offers beautiful scenery, lots of outdoor activities, the beginning of ski season, and even a little Christmas fun for the kiddos.
Food and Spirits in Red River
Since ski season starts around November 21, all restaurants and grocery stores are open during regular hours on Thanksgiving so you don't have to worry about bringing your own food or asking a neighbor for a leftover turkey leg. Also open is the abundant nightlife in downtown. Local breweries will be open and pouring for your pleasure.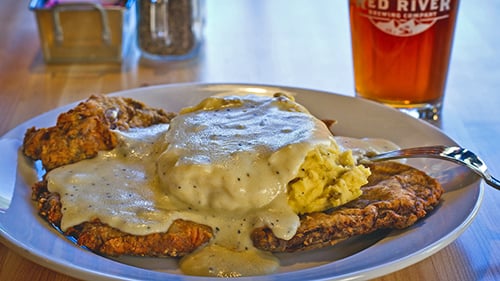 Snow Skiing and Tubing in Red River
If winter sports are your passion, begin your holiday around November 20 with Winter Tubing Opening Day. Enjoy the entire weekend tubing or enjoy Alpine Skiing Opening Day around November 21. Thursday, Thanksgiving Day, Red River Ski Area offers the Frozen Turkey Race for kids of all ages. Who wouldn't want to ride a frozen turkey down a hill for prizes? We are not sure how to practice for this event, but it will be fun. Around Saturday, the 24th starts with the 7th Annual Thanksjibbing Rail Jam. Of course, all these events are dependent on Mother Nature, so what the Ski Area's social for regular updates.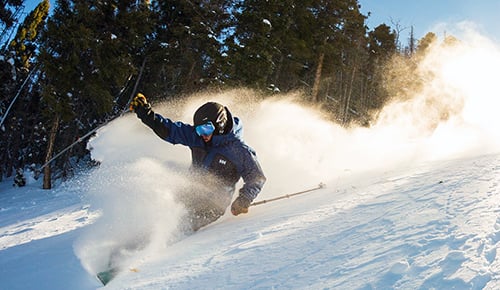 Trails in Red River
Regardless of weather, Hiking trails for beginners or someone who likes to take a bit of a physical challenge will provide great fun for the whole family. Trails range from an easy ¼ mile to a difficult climb of 10 miles to an elevation of 13,000 feet. Self-Guided Off-Road Trails via 4-wheelers are a great way to see why we love the area so much. Just remember – Off-road vehicles are not licensed for street/road driving. We want you to love it here as much as we do, so, enjoy the many mountain trails for a new perspective on our little mountain town. Remember to carry out what you carry in.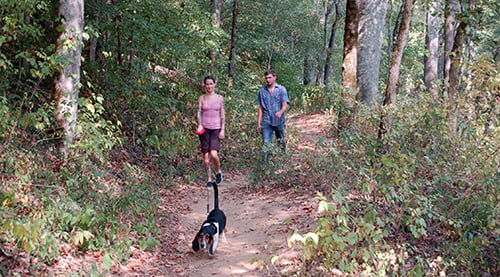 Fishing in Red River
The Red River is the largest tributary to the Rio Grande. For the fly fishermen who might want to "catch" Thanksgiving dinner in the streams around Red River, fall is the time when brown trout spawn. (Appropriate license required.) We hope you have the best of luck. But just in case, remember the restaurants and grocery stores are open if your cast comes up empty.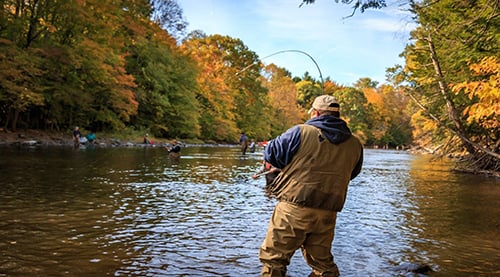 Scenery in Red River
If you prefer your Thanksgiving holiday to be sightseeing, The Enchanted Circle is an 84 mile loop encompassing Wheeler Peak, the highest natural point in the state of New Mexico at 13,159 feet. Beginning at your cabin in Red River, The Enchanted Circle takes you through the quaint and historic towns of Eagle Nest, Angel Fire, Taos, Taos Ski Valley and Questa. The loop will take you back to Red River.
Taos County, home to Red River, hosts 41 sites on the National Registry of Historic Places. Red River itself proudly hosts the Little Red Schoolhouse Museum and four others on the National Registry. Along your trip, stop by and visit the Native American Pueblos of Taos for a history lesson in really-early America.
Christmas in Red River
Right on time to get you in the spirit of the Christmas Season, "Switch On The Holidays" begins at 7 p.m. on Thanksgiving Day at Brandenburg Park and Conference Center in downtown. The lighting of the Christmas Tree, caroling, cookies, cocoa and a visit from someone that will certainly get the kiddos on their best behavior – Mr. Claus.
Enjoying a few days with us is just a click away. Join us to help celebrate Thanksgiving in our little part of the planet. You will leave wanting more.
**Dates are subject to change from year to year.**